Godspell Preview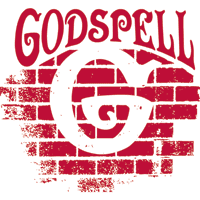 The spring musical is a long-anticipated event for the Morris Knolls community. This year, Sharon Garry, the director of the musical and the Academy for Performing Arts theater teacher, has had to work around the restrictions, such as social distancing and having to wear masks, to keep both the actors and the audience safe. I conducted an interview with Mrs. Garry to give readers an insight into what audience members can expect when viewing Godspell. See Mrs. Garry's responses to my questions below. 
What is
Godspell
about?
"The 1971 musical, Godspell, by Stephen Schwartz began as a project by drama students at Carnegie Mellon University and then moved to the Off-Off-Broadway theater, La MaMa Experimental Theatre Club, in the East Village of Manhattan. The show was then rescored for an Off-Broadway production, which became a long-running success. It  remains enormously popular, with nearly 10,000 productions over the past two decades.  Adapted from the Gospel of Matthew, the show focuses on Jesus's use of parables as a teaching tool. It has been staged in many, many ways, and is, at its core, the story of a community built upon a foundation of caring and kindness. It is particularly relevant for a time of social isolation and  gets to the heart of what the theater can do- bring people together in a musical celebration of love and joy. Who doesn't need a supportive and loving community right now? I am thrilled that we are able to mount this production and present it to you via live stream!"
How and when can it be viewed?
"It can be viewed on Live Stream at 7pm  on 4/29, 4/30 and 5/1 only. You can purchase tickets for streaming access through ShowTix4u."
Who is in the cast?
Jesus -Michael Luciano 
Judas -Alex Nieves 
John the Baptist/Ensemble-Robert Becht
Jacob Kantrowitz  
David Tavares 
EJ Gorman
Elijah Dor
Lizz Pietrucha
Siena Laudati
Marina Milelli
Ana Gomez 
Maggie Waldron
Caroline Tenberge
Abby Comprelli 
Bridget Jacobus
Alexandra Vacchiano 
Michelle Lee
Charlie Valdez
Christian Rivera
Sebastian Mendoza
Ana Staltari 
Andrew Joyal 
Aidan Sales
Vanessa Arango
Marisa DeStefano
Olivia Willms
Kylie Blake
What has it been like working during a pandemic? How has the pandemic affected the production?
"Students submitted videos for auditions, and there were no callbacks. We did music rehearsals only for the first five weeks, and students had the option to be in person or virtual. When we started choreographing and staging, students learned their choreography in boxes taped onto the stage to keep everyone socially distanced and safe. We all wear masks during rehearsal, and for the performance there will not be a live orchestra or stage crew. We are using accompaniment tracks and there is only one set. Since this show is about love, friendship and community, it has been a bit challenging to keep that vibe with characterization, choreography, and blocking, but it's a really talented group of students, and we have a great production team so it's going to be awesome!"
A special thank you to Mrs. Garry for this interview and for giving us a glimpse into the show. The Morris Knolls' production Godspell can be viewed on April 29- May 1 at 7 pm through a live stream. Get your tickets at ShowTix4u to see the show live.