Ice Hockey
MKHS is home to a hockey team that year after year, has proven to be competitive. This year with Captains, Ryan Martinez, and Douglas Fischer,  the team is looking to make it into the postseason for another consecutive year.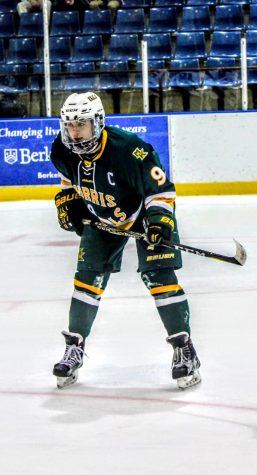 After visiting multiple games there is no doubt that the team is full of young players. With only three  seniors on the roster, coaches had to pull up many players from JV. They had their season opener against Morristown with an unfortunate loss in the third period. Junior, Robbie Singley, expressed his frustration over the loss on the ice saying, "Our heads were all over the place during the game and we were all struggling to keep the puck out of our zone.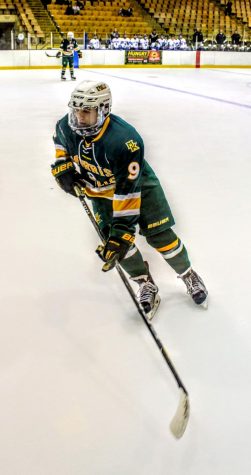 MK has had 10 games since, with a current record of 6-4-1 with the tie being against the number one team in the state right now, Randolph. Captain Douglas Fischer explained that the team is really coming together, "At the beginning of the season, there were only a select few guys that played varsity last year and it took awhile for everybody to learn how to work together again." At their most recent game against Morristown, again, the team took a win with goals from Regen, 51, Walsh, 47, Sean Murray, 10, and Ryan Martinez, 19.
The team looks to pull it together during these last few games of the regular season and push on to both the Mennen Cup and State Finals, which take place at the Prudential Center in the upcoming weeks. Junior, Sean Murray described the teams energy to make it to the postseason once again, "After coming so close last year, It would mean a lot to finish what we started."