MK's Handling on Covid-19 – A Freshman's Outlook
It's no secret that because of Covid-19 the class of 2024 misses out on a lot. Going into high school, 8th graders expect new friends, a new building, new clubs, new everything! As a result of the virus, we get our new everything through a screen. It is up to no one but ourselves to make sure the students of Morris Knolls stay safe through these horrid times. This is a group effort amongst students, staff, and faculty to keep our school a safe place to learn. French writer Voltaire once said, "With great privilege comes great responsibility." Our great privilege is being able to attend school in person, and our great responsibility, as freshman Alex Vacchiano so greatly sums it up is, "At the end of the day, it's up to the students to do the right thing by wearing masks, social distancing, and staying home when they need to." 
MK is doing everything they can to make this year as enjoyable and normal as possible. So far we have had the Fall play and the  Homecoming football game! Lily Cicero, another freshman, stated ,"I think MK is handling the pandemic as well as possible because of the constantly changing news and amount of Covid cases." Though the school is doing everything they can, the students have a big role to play to keep our school healthy. 
After Thanksgiving, cases spiked in our community. Morris Knolls went all virtual on November 16th. Then switched back to our hybrid system on November 30th. We are encouraged to wear our masks, wash our hands, and watch our exposure. On behalf of all freshmen, I ask you to please be safe and take precautions you might not want to. Don't let this become our new normal, and keep in mind that even though you might have had a normal high school experience, I haven't yet. 
About the Writer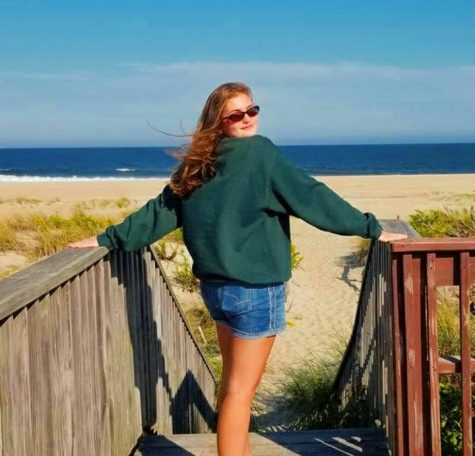 Natalie Dreyer, Reporter
Natalie Dreyer is a freshman at Morris Knolls. She is very excited about joining The Quill. She wants to write as much as possible for the paper this year,...