Shelter Dog Enters the White House
Although the presidential election created much divide between political parties, there is one unifying event to be enthusiastic about: Major, President Biden's dog, is the first shelter dog ever to make its home in the White House. The dog's presence in the public will help combat the stereotype that shelter dogs are unruly and bring awareness to the possibility of adopting a dog. 
Major went through special training so he is great with meeting new people and in other unique situations that go along with being the president's pet. His unquestionable ability to step up to this task demonstrates how shelter dogs are trainable and can be docile in even the most unprecedented scenarios.
Morris Knolls is filled with staff and students who have bypassed this depiction of shelter animals. Julia Caggiano, an MK junior who adopted her dog Sandy in 2019, reflects on how her rescue dog has proven to be the perfect type of dog and how Major might be able to spread awareness about the potential of adopting rather than buying; "It makes me so happy that Major is in the White House and hopefully this will inspire more people to adopt dogs. We adopted my dog when she was around two. She had some medical problems and was going to be sent to a kill shelter. She has changed our lives just as much as we changed hers and now when I look at her I can't believe how lucky we got to be able to find her. She is so sweet and loving and gorgeous. I can't imagine my life without her. I know there is a stigma around adopting rescue dogs [that rescue dogs have behavioral problems], especially when they aren't puppies, but they really are amazing." Another MK junior who owns rescue dogs depicted the excitement felt by many Americans about this positive publicity for rescues, by stating, "I think it's great that Major is the first shelter dog to ever enter the White House! This would shed light on shelter dogs and encourage people to rescue dogs! As someone who owns four rescue dogs, it's rewarding to know that you are giving them a better life than they got the first time around. It's fulfilling being able to rehabilitate them and watch as their character grows as time goes on. You really can see the love and hope in their eyes! They truly are the best type of dog to have!" Overall, the rescue owners at Morris Knolls are delighted by the presence of Major in the White House. Just like Julia and other rescue owners, the Bidens were able to give a dog a much-needed home and bring more unconditional love into their life.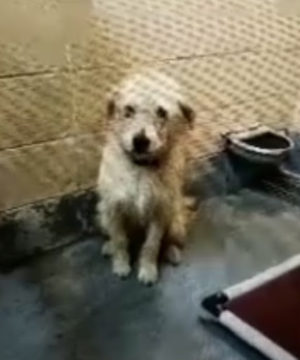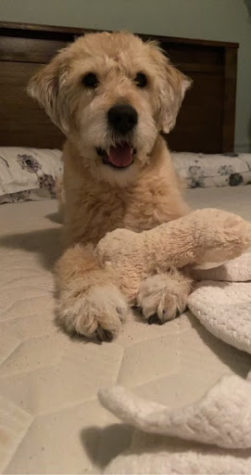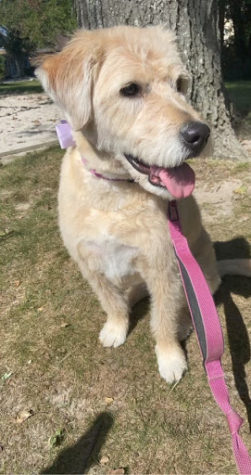 Merely four days after Inauguration Day, Biden's two dogs Major and Champ came to the capital on the 24th. Dr. Jill Biden, the current first lady, promised to buy her husband a dog if Obama and he made it into office back in 2008. She bought him a then three-month-old German shepherd who they later named Champ. Taking some of the negative press around buying a dog to heart, President Biden opened up to the idea of rescuing rather than purchasing a dog. On Easter Sunday, 2018, the family fostered a one-month-old German shepherd from the Delaware Humane Society (DHS), and shortly after they welcomed him to their family forever. Now, both Champ and Major have made their home in the White House.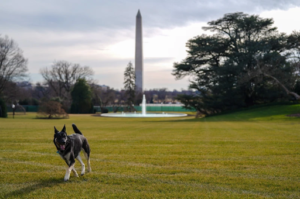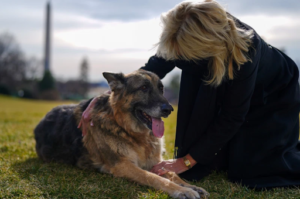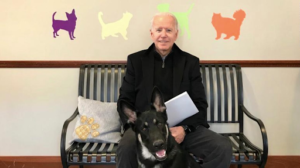 Many rescue organizations are also thrilled about Major making his way into Washington. The DHS and Pumpkin Pet Insurance even held a virtual "Indoguration Party" on January 17 to celebrate the momentous occasion. Although volunteering and adoption rates have gone up due to people spending more time at home during the pandemic, shelters have been struggling since they had to cancel many of their fundraisers. A ticket to this event cost $10 and all of the money raised went to the DHS so they could help more dogs like Major.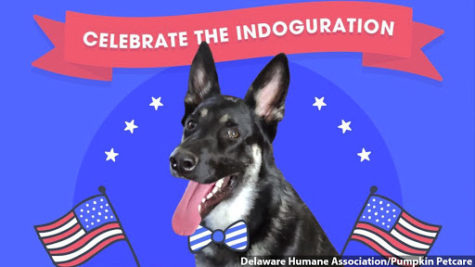 Presidential pets are a long tradition dating back to John Adams, as he was the first president to bring his dogs to the White House. Some other distinctive pet owners were Franklin Roosevelt who, like Biden, had a German shepherd named Major and JFK who had nine dogs living with him while in office, one of which was a gift from Soviet leader Nikita Khrushchev. Having a pet while in office was always a stress-relieving practice that tended to promote a positive image regardless of political parties. Like Biden, the Obamas bought a dog in 2008 when Barack Obama entered office, and by the time they left Washington, they had two Portuguese Water Dogs. Before Trump, there was almost a 150-year streak of presidents bringing their pets with them to the capital. With his dogs, Champ and Major, Biden is restarting that streak and hopefully this time there will be more shelter dogs in the mix.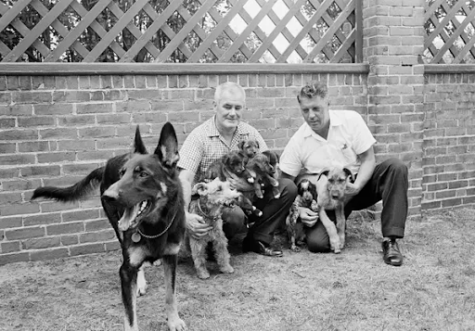 Major entering the White House is a celebratory event, for all dog lovers, regardless of political party. Hopefully, the message will spread to everyone in the US that any home, whether it be in the White House or Rockaway, NJ, can be perfect for an adopted pet.