2021 March Mammal Madness
64 teams competing to be the ultimate champions in the span of one month. Only one event could be more exciting than the NCAA March Madness, and that is the March Mammal Madness (MMM). In this virtual simulation, different animals face each other off until there is only one mammal left. The tournament mimics the NCAA basketball tournament, and as a viewer, one can create their own bracket with predictions of who will win, promoting investment in the games and overall education about animals. By guiding his students through filling out a bracket, Mr. Mindrebo has led his Biology classes in participating for the past two years. Once again in 2021, the MK community was brought together by MMM and learning about the animal kingdom.
Ever since Mr. Mindrebo was told about MMM by an AP Biology teacher from another school, he has led all five of his classes to participate in it by filling out their own brackets. This year his classes filled out a Google Form predicting who would win each match and updating the form as the tournament went along. The form scored everyone's bracket automatically and provided standing updates in real-time. The scoring is done by awarding points for each winner someone guessed right; in the later rounds correct guesses are worth more points. This tournament promotes friendly competition since all participants can compare their points to friends and family throughout the tournament and at the end. Last year, to raise the stakes, the plan was to give sweets to any student that earned more points than Mr. Mindrebo. But unfortunately, due to COVID 19 this never happened. This year Mr. Mindrebo worked around these complications and offered the prize of a self-made Golden Milk Jug Trophy (milk for mammals) for the winner. Another way Mr. Mindrebo promoted engagement was through having his CPB biology classes create Google Slides with information about each species for their classmates to use when they made their predictions.
When it comes to the final standings, Mr. Mindrebo had a clear advantage since he had experience playing in the tournament; however, some students managed to beat him. This year he finished in 9th place out of 98 students. Riaz Syed, an AP Biology student, earned first place and managed to get 108 out of the possible 136 points. When asked about his experience participating in MMM, Riaz responded, "I think March Mammal Madness was an amazing idea by Mr. Miendrebo, to introduce to us. My favorite part of MMM was the competition. Every time I had the class I would be so excited to hear the results and see how I ranked against everyone else. MMM also taught me a lot about many animals that I have never even heard of before, like the blue-capped ifrit. I enjoyed competing in the MMM, and it felt amazing to come out on top out of all the students, teachers, and others that joined." Although he may have not won the tournament, Mr. Mindrebo had a real teacher victory when it came to bringing this game into his classes; as he stated, "March Mammal Madness helps students to learn about animals and their interactions with each other and the environment in ways that they have probably never thought of before. It also helps to gamify science in a way that is accessible and exciting. Every year I learn about many animals that I previously knew little to nothing about." March Mammal Madness has added enjoyment to science that Mr. Mindrebo was able to spread throughout MK.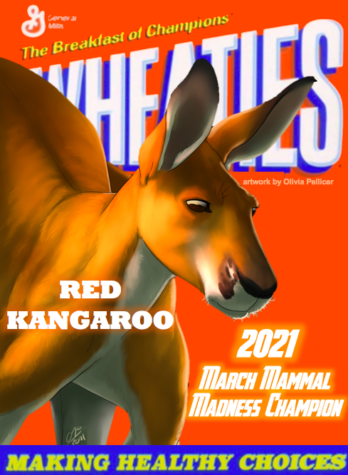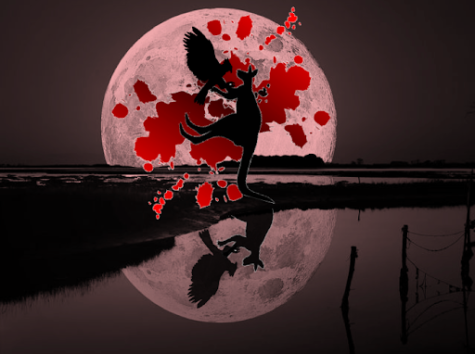 After each battle, there is a Rodent Round Table video that provides a realistic take on how the animal could have won to further participants' understanding of these animals. This year the kangaroo won after an epic showdown with the Harpy Eagle in the championship. One unpredictable moment within the tournament happened in the first round when a number 2 seed, the Masrasector Nananubis, lost to the Crypt-keeper Wasp, a number 15 seed. Around 35% of MK students who participated were able to predict this amazing underdog victory. However, their brackets could still be in danger, as a #3 seed, the chimpanzee, was unable to make it past the second round and lost to a #6 seed, the Sphinx Monkey. This upset was said to be the bracket buster of the year.
Overall, MMM is a brilliant way of spiking interest in science, and thanks to Mr. Mindrebo many MK students were able to engage in friendly competition.