Free Ways to Study for the SAT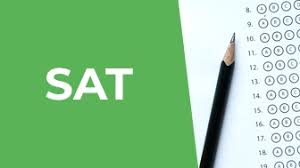 To boost your SAT score, you do not need to pay hundreds or even thousands of dollars. There are many fantastic free ways to study.
To start, there are free SAT and ACT Boot Camps offered here at Morris Knolls. Mr. MacNaughton, the Morris Knolls principal, explained, "Both our SAT and ACT Boot Camps have been very successful over the past few years. Many of our students have benefited from our program. I encourage our students to take part in this worthwhile free program to maximize their success on both the ACT and SAT." This is a great way to prepare with the guidance of experienced helping hands right here at MK. 
If you want to do additional studying, an excellent resource is Khan Academy. Khan Academy teamed up with College Board, the creator of the SAT, to offer ten free full-length practice tests. The test can be taken online, which is self-grading and requires no printing, or there is a free print-out version that will allow you to copy the format of the real SAT. Simply becoming familiar with the layout by taking practice tests can boost your score and, to add to that, Khan Academy has personalized practice recommendations based on your practice tests, PSAT's, and/or your past SAT's. 
Another great free option  is to check out a practice book from your local library or the school library. For example, the Official SAT Study Guide 2020 Edition can be checked out for and it includes 8 practice tests with detailed explanations for each question along with over 250 pages of additional instruction, guidance, and test information.
All of these options are a fantastic way to study for the SAT and are sure to boost your score. According to the College Board "Studying for the SAT for 20 hours on free Official SAT Practice (courses, Khan Academy, etc)  is associated with an average score gain of 115 points, nearly double the average score gain compared to students who don't practice." While all studying is important in order to get the most impact from your time, College Board suggests practicing 20 hours total, broken down into shorter practice periods. 
As Mr. MacNaughton said, "Good luck to all of our students and I remind you all that there are no secrets to success. It is the result of hard work and preparation!"