Senior Year: Academy of Performing Arts Edition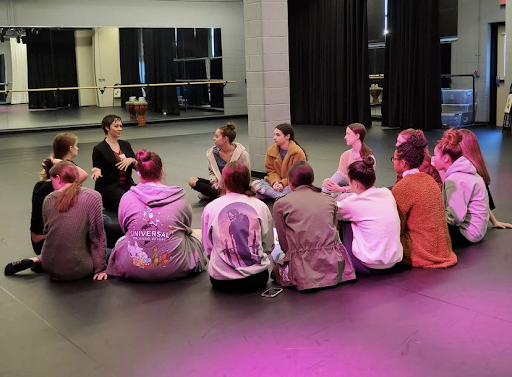 Many do not know that juniors in the Academy of Performing Arts (APA) have taken their academic classes with other Morris Knolls students as well as specialized training in dance, theatre, and vocal skills. For their senior years, APA students have the option to do a hybrid or full-time schedule at Country College of Morris, Montclair State University, or Centenary University. As the end of the 2021 school year approaches, their excitement for senior year only grows with each passing day.
My name is Amanda Ito, and I'm an out-of-district dancer who enjoys ballet, modern, and contemporary styles. Many Academy students agree that the APA program has been a great opportunity to meet new people, and I'm extremely thankful for my supportive teachers and lifelong friends that I've made over the past three years. Additionally, the APA program provides excellent resources for its students to earn college credit and gain real world experience with internships. The Dance Academy has definitely helped me grow as a dancer and a person, which makes me feel prepared for next year.
For a perspective on the theatre experience, we spoke to Kate Cullin, an Academy ambassador. Ambassadors answer questions from students and parents about the academy, hold auditions and tours, and attend monthly meetings about academy advertising. They transferred to Morris Knolls from Randolph and will be attending Centenary University as a senior in the fall of 2021. Since Kate wants to pursue a career in theatre, we asked them for the inside scoop.
Q: How has the Theatre Academy prepared you for the working world?
A: "The academy has given me a good base of skills training that's applicable in most, if not al
l, theatrical work. We've also met with plenty of working theatre professionals to learn more about the intricacies of the field and the different positions people hold in the theatre industry."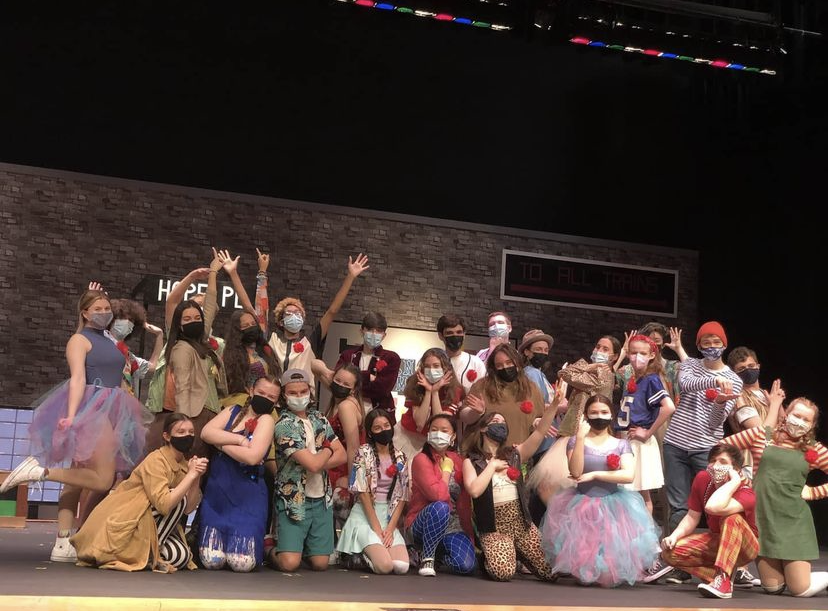 Q: What is your recipe for a perfect show?
A: "My recipe for a good show would be a strong director/creati
ve team, an enthusiastic cast, and the love of theatre. That's all you really need to make a show work."
Q: What is your advice for incoming freshmen that reflects your experience in the theatre academy?
A: "Make the most out of it! There is something to be learned from every experience, in and out of class. Learn as much as you can in class, and learn from your peers. As long as you continue to love theatre, the experiences you'll have here will be meaningful and worthwhile.
We also took a survey of the 2022-graduating Dance, Theatre, and Vocal Academy's plans regarding the future.
Q: Do you live in the MHRD district or did you transfer to Knolls specifically for an Academy?
86% transferred to Morris Knolls

14% already lived in the MHRD district
Q: For senior year outside of Morris Knolls, will you follow a hybrid or full-time college schedule?
Q: Which college will you attend for senior year?
35% County College of Morris

29% Centenary University

29% Montclair State University

7% Other
Students were also asked about what they're most looking forward to during senior year, and dancer Gabby Thomas responded with her excitement to take college classes and start her internship. Theatre Academy student Michael Luciano also shared his readiness to expand on the skills he's learned in preparation for the professional stage. Theatre student Abby Comprelli commented that she enjoyed workshops with participants from multiple Academies because it was an opportunity to learn more about the arts programs at Morris Knolls.
The cumulative student Academy experience has been rewarding, and while it is difficult knowing that next year I will be leaving many friends, I am looking forward to the future with all the amazing things we will accomplish.