2023 Jay Haase Freshman-Sophomore Fencing Tournament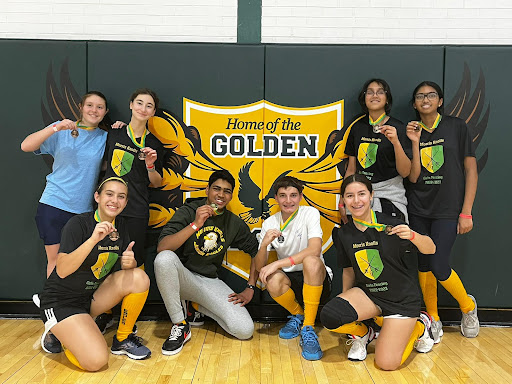 On January 8, 2023, Morris Knolls hosted their annual Freshman-Sophomore fencing tournament for the first time in three years. In total, 320 fencers from about 15 New Jersey schools participated. Knolls freshmen Jamie Da Silva, Mihir Shetty, Sofia Arias Duval, Ashwika Manicka, Vaishnavi Iyer, and Julianna Domicoli, and sophomores Aly Frio and Abril Rodriguez Calle prevailed, with each fencer placing in the top eight of their respective swords and grades.
This tournament centers around Freshmen and Sophomore fencers, and is designed to give them as much experience as possible. Sabre Trisha Patel claims that it was a great opportunity to "fence people you wouldn't typically fence and test yourself against different people, even though it was stressful."
Fencing kicked off at 8:45 AM with épées and foils and lasted until about 4:00 PM. The first round was a pool round where six to seven fencers were grouped together and they all fenced each other. Based on the fencers' performance during these bouts, the brackets for a direct elimination round were made. The better they did, the higher they were placed. During this round, the fencer that won two out of three bouts advanced, while the loser was eliminated.
Overall, this tournament was a great success and fencers greatly enjoyed it. Senior Angela Shasa said,"I really missed this tournament and am sad that we haven't had it the past few years. Even though I didn't fence, reffing was fun and it was great to see everyone else enjoy it."