The Drowsy Chaperone: The Morris Knolls Spring Musical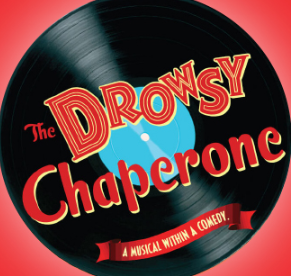 After a long wait and a several week long reveal via a wall of potential shows, the Morris Knolls musical for 2023 has been announced and casted. Performances for The Drowsy Chaperone, a musical comedy set during the 1920s Prohibition, will be on March 16th, 17th, and 18th at 7:30 PM each night.  
The Drowsy Chaperone premiered on Broadway in 2006 and has since had numerous productions at the community, national, and international level. This is also Morris Knolls' second time performing this show, as it was originally performed in 2012. Narrated by a Broadway super fan simply named "Man in Chair," who is played by Aidan Sales, the musical follows the wedding of Broadway star Janet van de Graaff, played by Ana Gomez, and oil tycoon Robert Martin, played by EJ Gorman. Leading up to the wedding, several antics occur, and the wedding is even nearly called off, partially due to The Drowsy Chaperone herself, played by Bridget Jacobus, who is supposed to look after Janet and keep her out of trouble before her wedding, but fails miserably. 
This show will be the first at Knolls for new APA Theater Academy teacher and show director Ms. Dunn, who joined the Knolls community this fall. An experienced performer, the show will be in good hands with her at the helm. This is also the second production at Knolls for musical director Mrs. Markowski. Additionally, besides the cast members previously mentioned, the show features Elijah Dor as George, Robert's best man, Gracie Nagle as Mrs. Tottendale, the forgetful wedding hostess, Bobby Becht as Underling, the butler, Melina Diou as Kitty, an actress who is desperate to take Janet's leading role once she retires from show business, and Alex Nieves plays Feldzieg, the producer of Janet's show who tries to stop the wedding. Rounding out the cast are Kevin Oliviera as Aldolpho, the self proclaimed "King of Romance," Carolina Hunchak as Trix "The Aviatrix", and Sebastian Mendoza and Cal Murphy as Gangsters #1 and #2, respectively, as well as an amazing ensemble. 
Being in this show also teaches students and creates bonds within the cast and crew, rather than being just a performance. "My favorite part of being in The Drowsy Chaperone  would be being able to meet new people and learn more about singing, acting, and dancing," says Viv Berthelot, who is a member of the ensemble. The musical is, overall, a great way for students to learn about theater and be a part of an unforgettable experience. 
Tickets are on sale now at http://mkhsnj.booktix.com/. For production updates, you can also check out @knollstheatre on TikTok, @mk_drowsychaperone on Instagram, and most importantly, make sure to come support this amazing cast this March!