Square Scapes Fundraiser for the Arts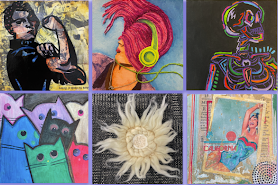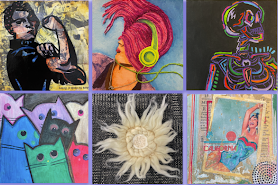 On Saturday, March 11, 2023, the Arts department hosted their annual scholarship fundraiser at the Factory Records store in Dover. It was a huge success, with over $2,119 raised for art scholarships.
Aptly named "Square Scapes", this fundraiser consisted of selling small square paintings,  one piece for $20 and two for $30. These "scapes" were created and donated by students in the Morris Knolls arts classes, staff members, and members of the community.
This is the first time that the arts department organized an event on this level. Previous years' fundraisers consisted of selling jewelry and t-shirts, but Mrs. Morgan, the coordinator of this event, "got the idea for Square Scapes after visiting The Rochester Contemporary Art Center last summer. They have been hosting a similar event for several years now." She enjoyed the ambiance and experience, so early in the school year, she set out to find the perfect venue to emulate it.
After some searching, she found Factory Records in Dover. As Junior Yelena Carlyon said, "The ambiance is perfect to chill, look over the art, and listen to music." To accompany the theme of the location, several Morris Knolls affiliated groups played while shoppers perused the paintings. Among them were the MK Eagles Jazz Band, students such as Nolan Larderie, Macey Hyatt, Grace Henches, and Dani McGrath, current teachers such as Mr. Kasper and Mr. Izsa, and even former teachers like Mr. Semancik.
Thanks to the success of this year's "Square Scapes", Mrs. Morgan hopes to continue doing similar fundraisers in the future.