Women Who Write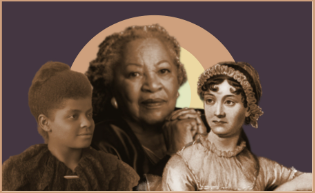 When asked, Raida Faiza, a sophomore, shared how she feels that Women's History Month is so important because, "It recounts the often forgotten aspects of our human history such as the achievement of women and all that they have contributed for us," and she couldn't be more right. Women's History Month is a celebration in March aimed to celebrate the contributions of women to the world. It started as a one-week long celebration of women's history in Santa Rosa, California on the week of March 8 (International Women's Day), but it quickly spread throughout the country. 
By 1980, the National Women's History Project– now called the National Women's History Alliance– lobbied for national recognition, which led to President Jimmy Carter issuing a national proclamation that recognized National Women's History Week in February of 1980. Later, in 1987, Congress passed the Public Law 100-9 which made March Women's History Month. 
Today, Women's History Month Day is a well known event and is celebrated everywhere.  The National Women History Alliance even chooses a yearly theme, with 2023's theme being "Celebrating Women Who Tell Stories." Although there are many who exemplify this theme, here are a three women who truly embody what it means to tell a story:
Ida B. Wells-Barnett told stories as a journalist, activist, researcher, and founder of the National Association of Colored Women's Club. On July 16, 1862, Ida Bell Wells was born into slavery in Holly Springs, Mississippi, during the Civil War. After the death of her parents, sixteen-year-old Wells-Barnett and her siblings moved to Memphis, Tennessee, where she pointed out the blatant racism in her town. However she was driven out after receiving backlash for publishing a pamphlet that exposed the lynchings happening in the area, and she had to move to Chicago, Illinois. Nevertheless, she never stopped confronting the problems of racism and later sexism in America. As a feminist, Wells-Barnett also confronted white women who had ignored the lynchings despite fighting for equal rights in the suffrage movement. On March 25, 1931, Mrs. Wells-Barnett sadly died of kidney disease, but her legacy is one that should never be forgotten. 
Jane Austen is the author of many romance classics that live on today, including

Sense and Sensibility

,

Pride and Prejudice

,

Mansfield Park

, and

Emma

, which all mainly focus on the English middle-class life of the late 1700s and early 1800s. Born on December 16, 1775, in Steventon, Hampshire, England, Jane Austen was the daughter of a loving family that valued learning and fueled her love of writing. Her surroundings were her inspiration, which is clearly mirrored in her many stories. Though she did move to various places for her family, she wrote

Sense and Sensibility

along with

Pride and Prejudice

while in Chawton.

Sense and Sensibility

was then published anonymously in November 1811. In the following years she would also publish

Pride and Prejudice

,

Emma

, two editions of

Mansfield Park

,

Persuasion

, and

Northanger Abbey,

all of which were published anonymously or after her death.

Sanditon

, a satire on health-resorts and invalidism, was in the making in January 1817 but was never finished, as Jane Austen was ill with what is speculated to have been Addison's disease. By January 18, 1817, she died and was buried in Winchester.
Toni Morrison was the first African-American woman to win a Nobel Prize in Literature as well as a Pulitzer Prize and a Presidential Medal of Freedom due to the many children's books, plays, and novels she wrote. Born "Chole Anthony Wofford" on February 18, 1931, in Lorain, Ohio, she was a victim of racial discrimination as a child. She graduated with a bachelor's degree in English, and later attended Cornell for a Master of Arts in English degree. She taught for a short while before becoming an editor for the textbook division of Random House publishing. During her time as an editor she wrote her first novel,

The Bluest Eye

, at age 39. Her second novel,

Sula

, was nominated for the National Book Award. However, it was

Beloved,

her arguably most impactful novel, which is based on the true story of an African-American enslaved woman, that won her a Pulitzer Prize and a Nobel Prize in Literature, while also being a bestseller for 25 weeks. She gained great respect and recognition, and in 2000, she was named a Living Legend by the Library of Congress. Timothy Greenfield-Sanders then released a documentary in her name,

Toni Morrison: The Pieces I Am

. Morrison died on August 5, 2019 due to a complication with pneumonia.
Ida B. Wells-Barnett, Jane Austen, and Toni Morrison are just some of the women of history that made an impact through their words. Women History Month acts not only as a time to honor all the women who deserve the credit for their contribution, but also as a period to inspire others to embody the traits of these women and push society forward. As memoirist, poet, and civil rights activist, Maya Angelou, once said, "There is no greater agony than bearing an untold story inside you."