Door Decorating: How SGA is Bringing Festivity to Morris Knolls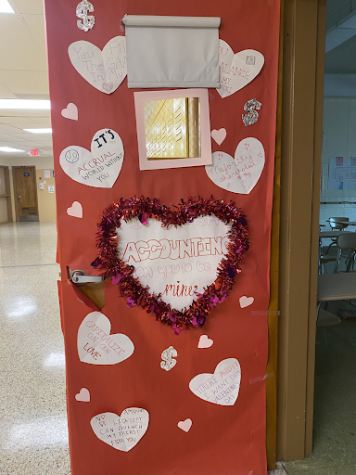 As students walked through the hallways, brightly colored entrances to classrooms caught their eye. The Student Government Association at Morris Knolls worked hard to bring some fun decorations to the halls, and their mission was complete, though it definitely was not an easy feat to uniquely decorate hundreds of doors. Here are a few from the hallway!
Most students are appreciative of this change. 
Freshman Sophia Musat commented, "I think that the door decorations make the school more vibrant. It makes the school more festive."
Freshman Lauren Dunko agrees and added, "The door decorating is so cute! It really 
brings some visual appeal to the school. I particularly like the pink ones and I especially liked the one where people drew little people and cut their hair."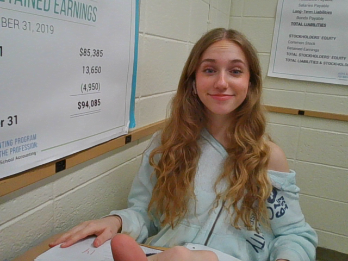 "It's so cute, I love it. I can tell which teacher decorated which door! A-19, the art room, is my favorite. " said Olivia Alvarez, a freshman.
Knolls students value how much care the staff and students brought to the contest and the bit of sparkle that was added to the school. The cold winter month of February is often gray and dull, so adding a pop of color to our hallways was a nice addition. Hopefully, the SGA will continue their efforts to make Morris Knolls as cheerful as possible!