The Showcase Greeting the Freshman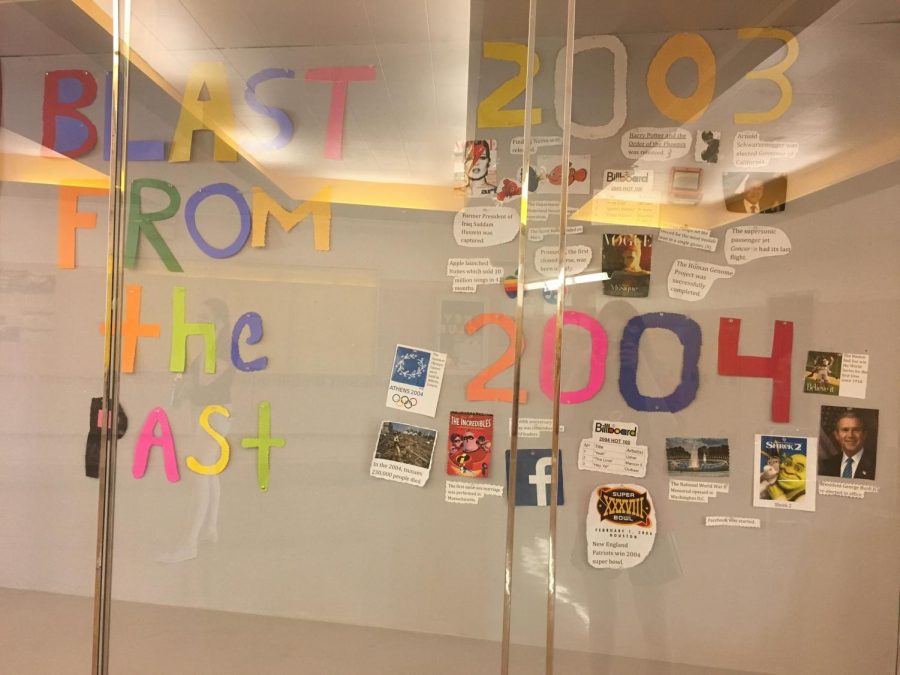 Loading ...
As you have already noticed, there is a vividly colored showcase in the Freshmen Y that is on display for all of the incoming freshmen this year. However, what you may not have noticed is a product of the Social Studies Honor Society (SSHS) in an effort to make the newcomers feel welcome. The display contains facts about music and events of significance pertaining to the years in which the freshmen were born, 2003 and 2004. These facts are also accompanied by eye-catching pictures. Every season, new showcases will be put together by the honor society with other thoughtful themes in mind. Clearly, the students involved have outdone themselves with the Blast from the Past showcase; those who organized it were at the school as early as August 27th setting it up. Mr. Bradley, Ms. Foley, and the head of the history department Ms. Beck were instrumental in this undertaking. Senior Hailei Clark was also overseeing the project as the Vice President in charge of showcases for the honor society. She reveals, "SSHS is all about helping the community and learning about our civic rights. We hold events to help out different aspects of both the Morris Knolls and Denville-Rockaway areas, run multiple donation drives, and organize meetings like Street Law and showcases to springboard discussions about history, current events, and politics."
About the Contributor
Sarah Adamo, Editor-in-Chief
Hello! I'm Sarah, the current Editor-in-Chief of The Quill. I have been involved in The Quill newspaper since the start of my high school career and have...