Fall Recipes: Pumpkin Muffins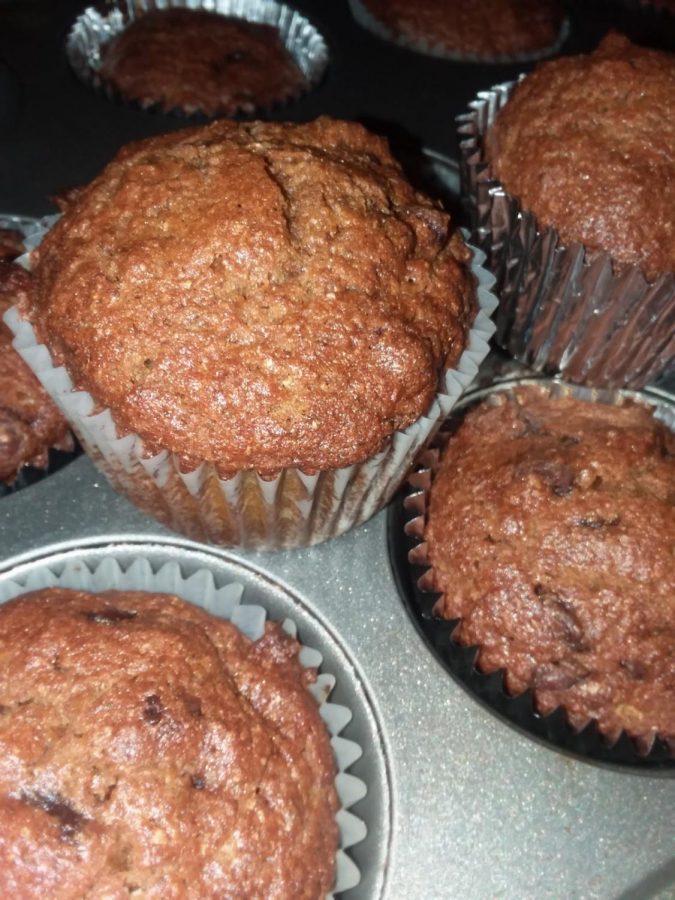 Who doesn't love fall and all the flavors that come with it? Pumpkin is the most classic flavor of this time of year and an asset to these delicious muffins. I remember when my classmate's mom made these for the first time; ever since then, I was hooked. After several years, I got her to give me the recipe. With every new baker comes slight changes, so this is my adapted version of Ariel's Pumpkin Muffins.
Ingredients:
2 eggs
½ teaspoon pure vanilla extract
6 tablespoons unsalted butter
1 cup sugar
⅓ cup dark brown sugar
1 cup pure pumpkin puree
1 ½ cups whole wheat flour (or all-purpose)
2 teaspoons ground cinnamon
1 teaspoon baking soda
1 teaspoon salt
1 teaspoon ground ginger
½ teaspoon ground nutmeg
½ teaspoon cloves
1/4 teaspoon baking powder
⅓ cup of milk
8 to 16 oz semi-sweet chocolate chips (optional)
Tools:
Bowl
Sive
Whisk or mixing spoon
Muffin tin
Measuring implements
Directions:
Preheat the oven to 425 F.
Soften the butter by zapping it in the microwave for 20 seconds.
Mix it with the eggs and vanilla.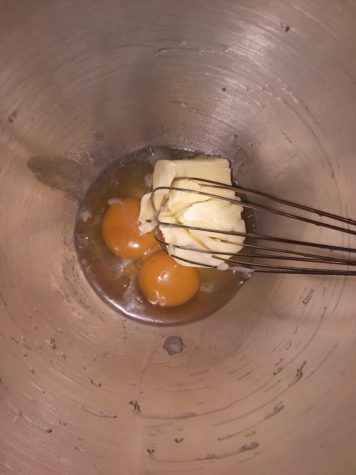 It is perfectly OK to have butter flecks still visible; when the muffins cook, they will leave little air pockets that make it really fluffy. Mix in the sugars and then the pumpkin.
Take out a sive and place it over the bowl. Measure into it the flour, cinnamon, baking soda, baking powder, salt, ginger, nutmeg, and cloves.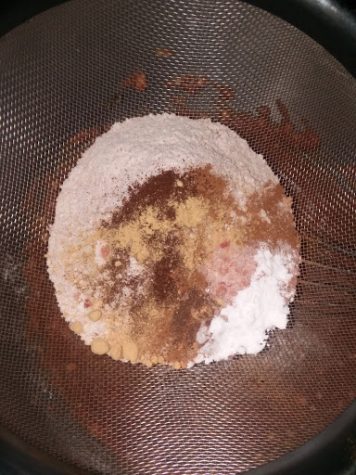 Shake the sive gently until the dry ingredients have all been added. Mix. Next, mix in the milk. Then add the chocolate chips.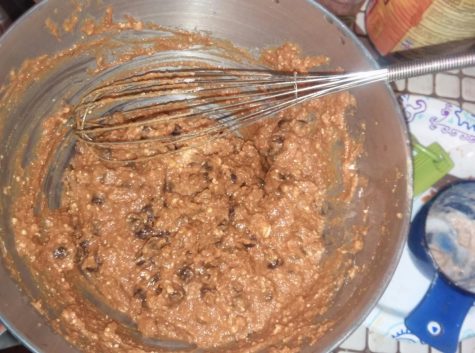 Scoop out the batter into lined muffin tins.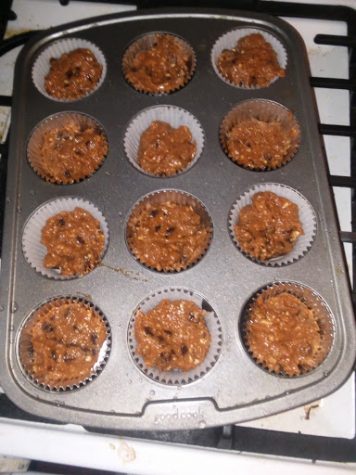 This batch made 22 muffins, but it varies depending on how full the liners are. Cook them for approximately 25 minutes. All ovens are different; if yours tends to not get as hot, it will take longer and vice versa.
Here is the finished product in all its delectability.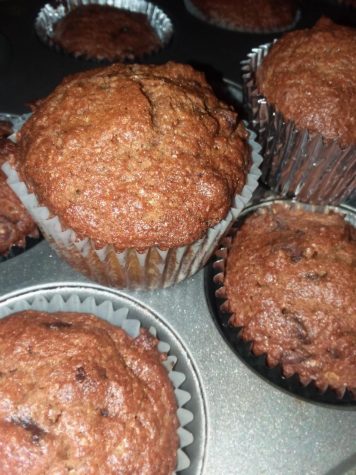 If you want to go the cupcake rout, they go well with cream cheese frosting or nutella mousse (or just plain nutella).