Fall Fashion Trends 2020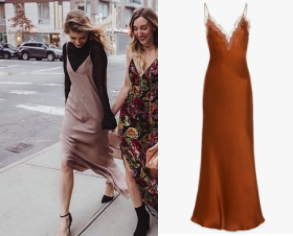 2020 has been a crazy year, yet fashion still goes on. With a virtual fashion week in New York still going on, here are two of the top fashion trends according to Vogue and Elle magazine. 
In 2020, fashion is not only about looking good but about practicality, and slip dresses are the new white tee-shirt according to Rachel Besser. The slip dress has the ability to be styled for almost every season, and it allows the wearer to keep their st individual style.  During the coming winter months, this dress can be styled with boots and a chunky sweater for a warm winter look, or with a long shirt underneath for a layered look. This versatile dress makes a cute outfit for any occasion or season.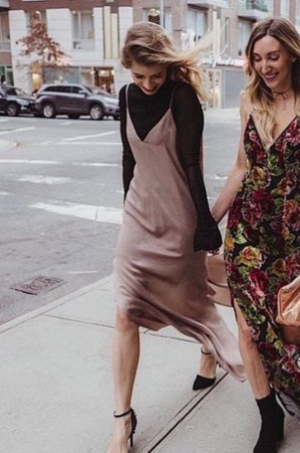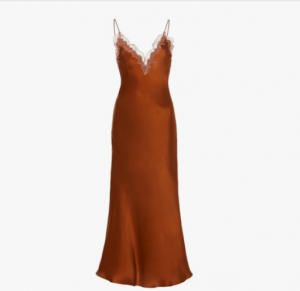 Many celebrities are bringing a blast from the past back with the stylish sweatsuit.  Juicy Couture sweatsuits are back. Kim K, Paris Hilton, JLo rocked this look back in the early 2000s  The fun colors and bedazzled back make this a comfortable look without looking sloppy. Juicy is bringing back the popular sweatsuit on their website for the 25 anniversary of the brand. Paris Hilton, a supporter of the brand, says that in quarantine "it's a way to be comfortable, but not look like a slob."  MK student Sonali Desai says, "I think it's cool that old styles are coming back", and the sweatsuit is a great one to bring back for the upcoming winter months.