Great Movies To Watch On the Weekend
Finished your homework and have nothing to do? Then I suggest watching one of these amazing movies, or all of them! If you have watched one of these films already, I suggest it is time for a rewatch. There is no such thing as watching a movie too many times! Prepare to laugh, scream, or cry as you view these four films.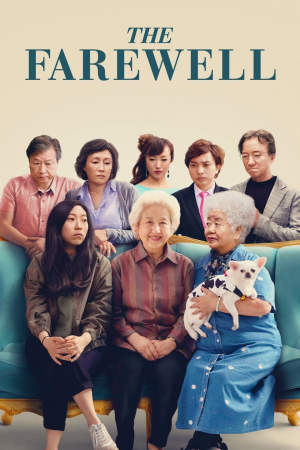 The Farewell (2019)
Director: Lulu Wang
Length: 1 hr 40 min
Rating: 98% Rotten Tomatoes
PG
Available on: Amazon Prime Video
The Farewell is a dramatic film about Billie and her family. They go back to China to visit their dying grandmother to say goodbye, but there is one catch. She does not know she is dying. In an attempt to hide the secret, a fake marriage for one of Billie's cousins is set up.
"This is a great movie to watch with your family! The plot is really interesting, and the score really adds to it. If you are looking for a good movie that will not only get you involved with another culture but also touch your heart, this is the one!" – Victoria Tang, MK student.

Scary Stories to Tell in the Dark (2019)
Director: André Øvredal
Length: 1 hr 47 min
Rating: 78% Rotten Tomatoes
PG-13
Available on: Hulu
Based on the book by Alvin Schwartz, a group of teens stumble upon the haunting shadow of the Bellows family. These terrifying tales are perfect for those who read the book and want to see if the movie lives up to the novel. Spoiler alert: it does!
The Perks of Being A Wallflower
Director: Stephen Chbosky
Length: 1hr 43 min
Rating: 86% Rotten Tomatoes
PG-13
Available on: Netflix
The Perks of Being A Wallflower is about an introverted teenager who befriends two seniors. This movie is perfect for those who feel as though they are different from others. It is also important to note that award-winning actors Emma Watson and Ezra Miller are featured in this film! You may recognize Emma Watson from Harry Potter, and Ezra Miller from Justice League.

13 Going On 30
Director: Gary Winick
Length: 1 hr 38 min
Rating: 65% Rotten Tomatoes
PG-13
Available on: HBO MAX
In this film, a 13-year-old girl is forced to grow up when she miraculously wakes up 17 years older. This all started when she imagined being a well-adjusted adult. A film like this is perfect for those who love fairy-tales and whimsical stories, because of the fantasies the main character Jenna imagines.