Best New Music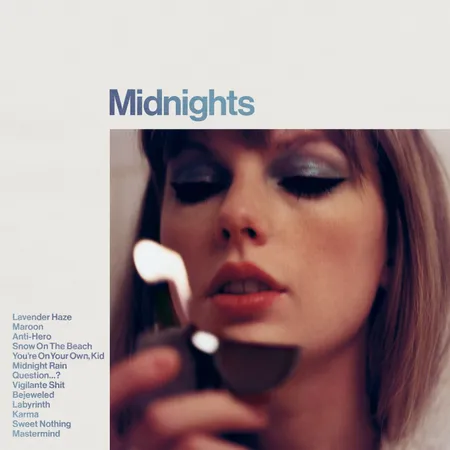 Music is something that has united the world for centuries. It's used as an entertainment source, a stress reliever, and a way to gather different groups of people. With so many different options, it can be hard or even stressful to choose the right kind of music to listen to, so here are some bops that'll be bound to please all music tastes.
For over a decade, Taylor Swift has won listeners over with her vastly different genres of music, ranging from country to pop and alternative. Her most recent album, Midnights, highlights the breakups, independence, and self-sufficiency that occur in everyone's life. Morris Knolls student Kat Berth said, "It's so good.I love the album so much. I mean, it's Taylor Swift! Who doesn't love Taylor Swift?" Midnights has twenty new songs, with "Anti-Hero" and "Lavender Haze" being the most popular songs so far.
Additionally, while alternative band Paramore broke up shortly after the release of their last full album in 2017, they have recently gotten back together to work on a new album, which comes out in 2023. One of the ten songs on the upcoming album, "This is Why," has already had an exciting release. With past hits like "Misery Business" and "Still Into You," the band is sure to make a lasting impact in the music industry.
Back in September, k-pop group BLACKPINK released one of their first albums titled BORN PINK. A month before, the group released the first song of the album, called "Pink Venom." With its catchy rhythms and sick beats, the song quickly took over platforms like YouTube and TikTok, with many dances and routines incorporating it. The whole album has eight songs, ranging from hard pop to soft melodies. The group's other songs "Kill This Love" and "Ice Cream" were featured on Just Dance games recently. 
In 2012, Carly Rae Jepson released her album Kiss, which featured bangers and grooves like "Call Me Maybe" and "Good Time." In October she released The Loneliest Time, an album that captures the essence of being alone. Though the title may suggest otherwise, many of the songs of this collection are upbeat and happy, but they also have deep meanings. They are fun songs to jam out or study to, so be sure to check this album out.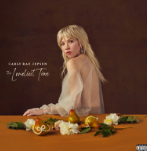 "Descendants" star Dove Cameron has been making her way back into the music industry with hit singles like "Boyfriend," "Breakfast, " and now, "Bad Idea." "Bad Idea" reveals new, awesome beats and synths to rock out to. Another single out now, "I'll Be Home For Christmas" by Camila Cabello, is sure to get the holiday spirit going with a soothing voice. 
Speaking of Christmas and the holidays, a cappella group Pentatonix released their newest album Holidays Around The World, just in time to celebrate the season. With December right around the corner, it is about time to start singing along to carols and joyful tunes. Whether it be one of their old hits like "Hallelujah," or a song from their new album, like "Prayers For This World," people all over the globe have loved Pentatonix for years, though some agree that the group may have reached the end of their reign on wintry music. Freshman Madison Sipple said, "The Pentatonix's new Christmas album sounds amazing, but I wish they would make an album that isn't just Christmas music." Nevertheless, this talented group of five still continues to amaze listeners with their vocals.
If you're in the mood for some future pop hits, alternative wonders, or just some fun holiday music, be sure to check out some of these songs above and continue loving the sounds that make the world go 'round.