Fall Clothing Trends & Outfit Ideas
It's officially December, which means that it's time for a wardrobe change! But what exactly is in style in fall? Here are some pointers and outfit ideas for this season–be sure to make the most out of these options, colder weather is fast approaching!
Plaid. Plaid. More Plaid.
Plaid has grown over the years to be a great fashion choice for women, and plaid shirts just shout this season! Try to aim for tie-front plaid shirts and even plaid dresses! Here's an outfit idea for this fall: red and blue plaid worn (Garage Clothing) over a white bodysuit (Pretty Little Thing), and light wash denim jeans (Aeropostale).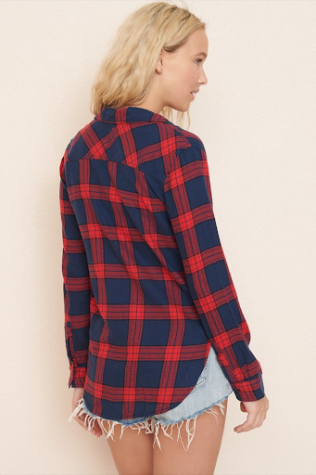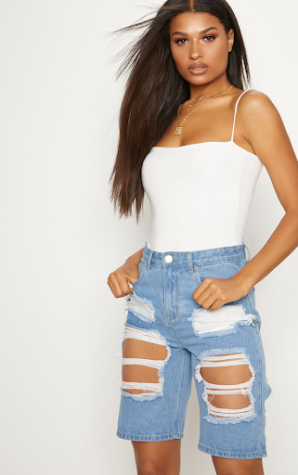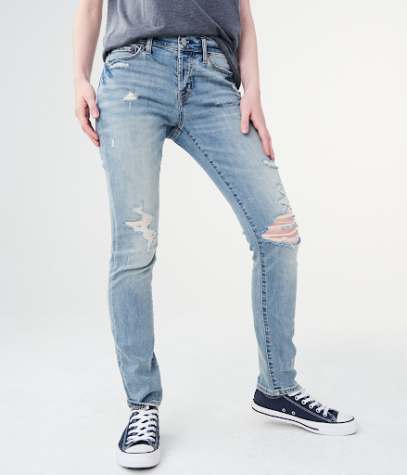 Jean Jackets
Jean jackets come in many varieties of colors. This fall, if you get a plain denim jacket, you can wear it with just about anything! You can wear it with tee shirts, dresses, and other tops. They are also very comfortable and suitable for many occasions. Try this outfit: a long sleeve floral off the shoulder top (Aeropostale), a medium wash denim jean jacket (Aeropostale) and black leggings (Aeropostale).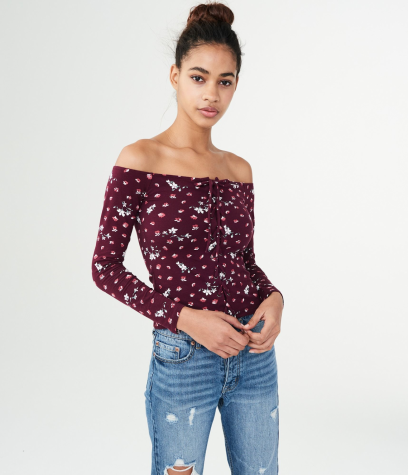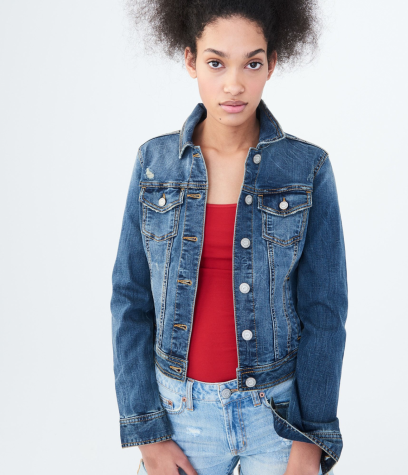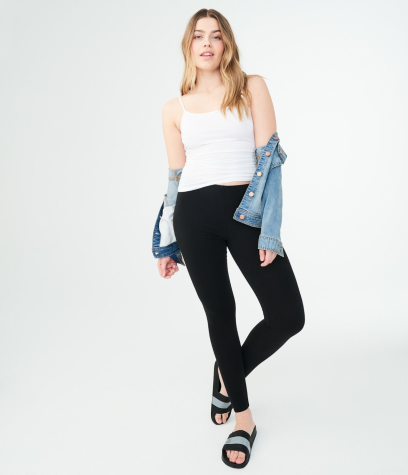 Ruched and Twist Tops
Lately, more clothing brands have made extra ruched clothing and twist tops. They come in all different colors, whether long sleeved or short sleeved. Ruched tops have a scrunched up line down the middle, with or without a drawstring hanging out. Twist tops are just tops that have a twist or a knot in the front. Try this outfit: a floral ruched top (Charlotte Russe) and light wash jeans (Aeropostale).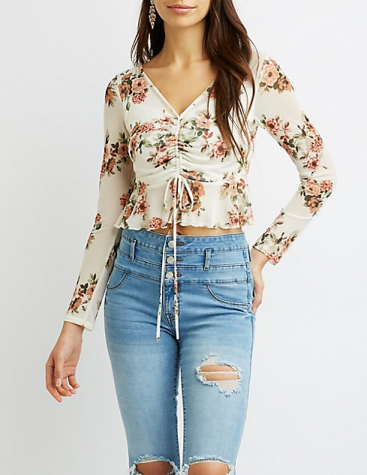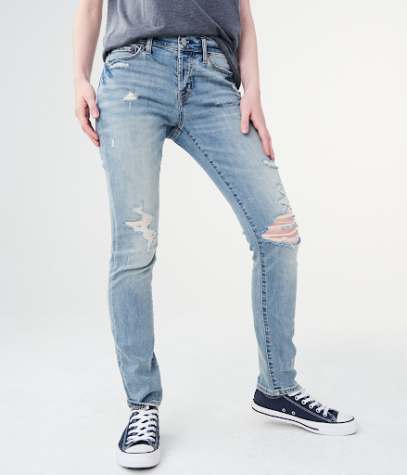 Lace-up tops
Lace-up tops have been around for awhile, mostly since last year. This style comes in sweaters, T-Shirts, blouses, and dresses. Try this outfit: A long sleeve off-the-shoulder black lace up top (Aeropostale), dark wash jeans (Aeropostale) and a red handkerchief headband (Icing).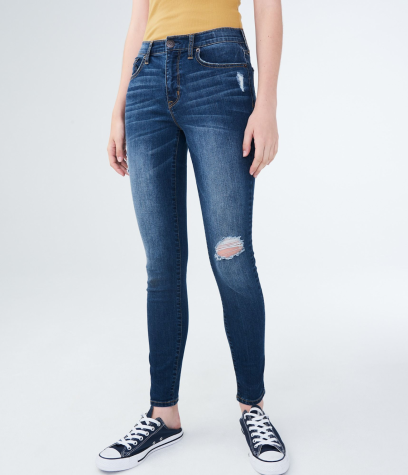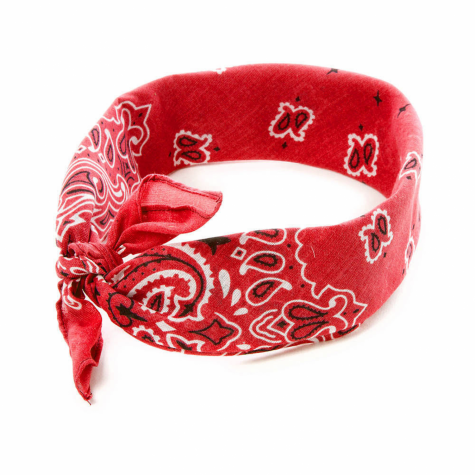 Cardigans
Cardigans are one of a kind sweaters, and they too can function as very cozy additions to your wardrobe this fall. They've been trending for a while, and are even good in the winter. Try this outfit: A port wine cardigan (Nordstrom Rack), a white criss cross tee shirt (Shein), and dark wash jeans (Aeropostale).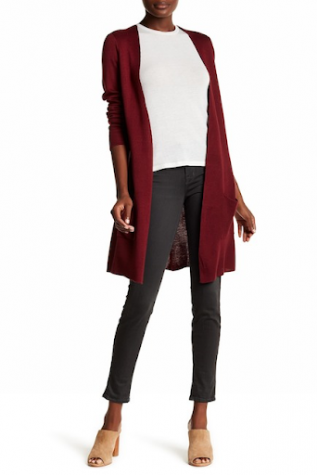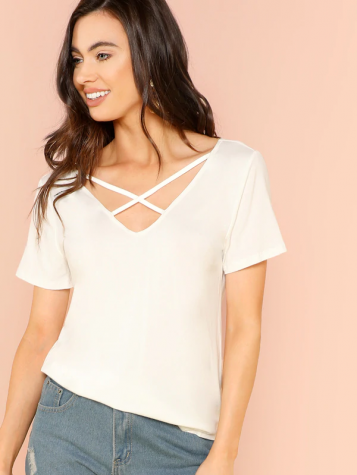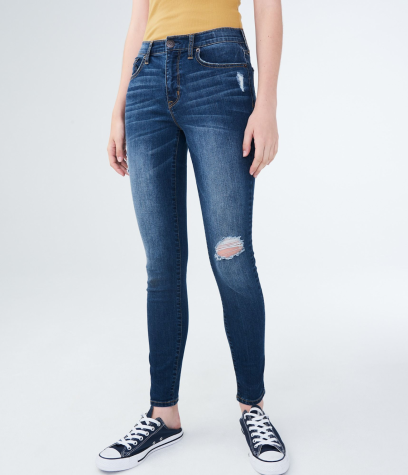 Sweaters
Despite the bad rep that sweaters receive, they can be especially trendy for the fall and winter. It depends on what sweater you pick, though. Some sweaters are lace up, and some sweaters have cool patterns. I personally like lace-up and cable knit sweaters. Try this outfit: a white cable knit  sweater (Charlotte Russe), dark wash jeans, and gold hoop earrings.